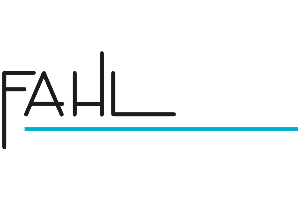 Andreas FAHL Medizintechnik-Vertrieb GmbH
We proudly introduce products from Andreas FAHL Medizintechnik-Vertrieb GmbH (Cologne, Germany), a key provider of high quality products and solutions for airway management with a focus on tracheostomy and laryngectomy care. FAHL has been developing, manufacturing and marketing their products since 1992, and they have recently become one of the leading specialty suppliers of products for this specific patient population worldwide.
http://www.fahl-medizintechnik.de/
Company Profile (In Fahl's own words)
We are pleased to introduce the Andreas Fahl Medizintechnik-Vertrieb GmbH, a key provider for products and solutions for airway management and respiratory care – particularly for tracheostomy and laryngectomy management.
As a manufacturer of medical products and a specialist in tracheostomy care, we have been a reliable partner for patients, clinics, nursing institutions and health care providers in German-speaking markets for more than two decades. The increasing international demand for high-quality medical devices and a comprehensive product range has led in recent years to an ever growing network of international customers and distribution partners.
In the patient's service since 1992
The Andreas Fahl Medizintechnik-Vertrieb GmbH company was founded in 1992 by the wholesale and export merchant Andreas Fahl and converted to a limited liability company in 1995. The company focused initially on wholesale and retail sales of medical devices, medical products and accessories, especially marketing of products for tracheostomy and laryngectomy patients. The range rapidly extended to include the products of all well-known international manufacturers.
Development, manufacture, distribution
The years of experience in sales soon led to the development and manufacture of our own products in collaboration with specialist production companies so to reflect our customers' wishes and suggestions promptly and in an optimised manner.
Contractual partnership with all central care facilities
Furthermore, the direct care of patients by our highly specialised sales representatives, who are certified nursing professionals and medical technicians, along with the contractual partnership with about 120 health insurance companies in Germany enables us to develop products that meet the actual needs of patients, nursing staff and doctors.
High innovation dynamic, complete care
The resulting innovation dynamic is reflected, for example, in the development of 10 different tracheostomy cannula lines within just a few years. Along with this, there is a large number of special accessories and disposable, such as HME filters, speaking valves, dressings, cannula neck-straps and products for voice rehabilitation.
For home ventilation and home care we also provide equipment and devices for suction, inhalation, oxygen therapy, air humidification and respiratory equipment. Despite the high proportion of our own products, we continue to offer a wide variety of products from other leading manufacturers, in order to ensure comprehensive patient care and also to provide the greatest possible choice of aids at the same time.
With this philosophy, we have succeeded in becoming one of the leading specialist supplier of solutions for tracheostomy and laryngectomy patients in Germany.
International branch
The first foreign branch was founded in Austria, in 2003, thus underpinning the international orientation.
Our services for you
The following services are at the centre of our business focus: Development and manufacturing of products for airway management and rehabilitation Quality assurance: International sales
Marketing of products also from other well-known international manufacturers Customised products according to individual patient specifications.
Repair and reprocessing of technical devices
Qualified advice, care and training in our training centre in Cologne and in our company premises in Berlin, Munich, Vienna or at your premises
Fast delivery of products ex stock.
Quality assurance
The satisfaction and safety of our customers are our top priorities. Our company therefore has its own quality management and quality assurance system in accordance with the ISO 9001:2008 and EN ISO 13485:2012 + AC:2012 standards and in accordance with Annex II of the European Medical Devices Directive 93/42/EEC. Accordingly, procurement, development, manufacture and sales are inspected and certified at yearly intervals by a notified body.
A central component of these standards is continuous measurement and evaluation of customer satisfaction, obtained, for instance, in the framework of visit reports, feedback analysis and detailed care documentation.
High growth dynamic
Today, the Andreas Fahl Medizintechnik-Vertrieb GmbH is a growing and greatly expanding and dynamic company with nearly 200 employees.
Our mission is
"Your partner for Airway Management and Rehabilitation for Tracheostomy and Laryngectomy"
We look forward to working with you.